XentiQ was tasked to develop and produce a fully functional marketing prototype as a representation of Lux's locally-designed water purifier. The purpose of this prototype was to obtain feedback from focus groups, internal management and selected customers. This was a one-off, custom-created trial product that had simulated functions and buttons.
A new industrial and mechanical design had to be conceptualised to meet the needs of the Asian consumer. This involved work on component re-design, selection of new components and the cost down and re-design of sub-systems and components.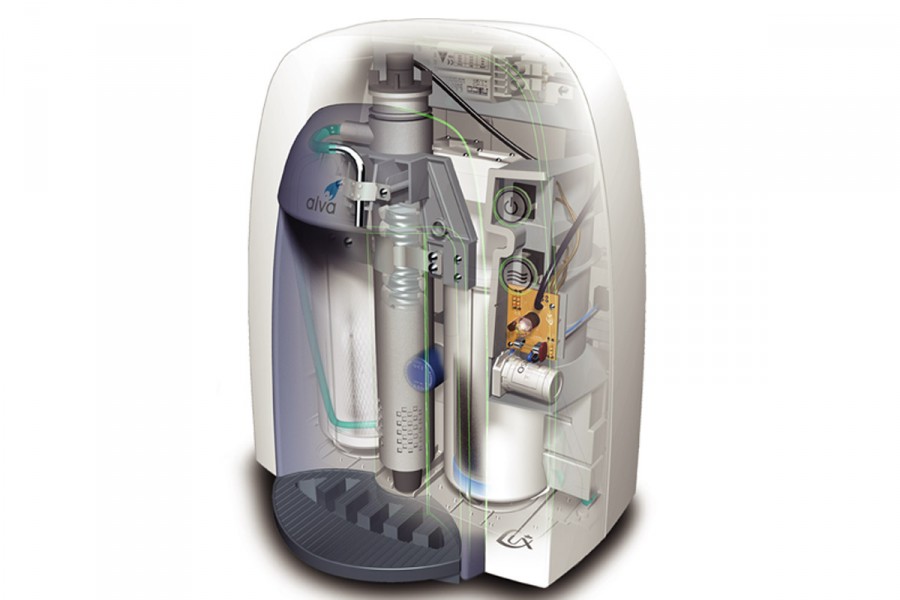 XentiQ mechanical engineers had to come up with a component design and layout that minimises the external dimensions.
Lux Asia-Pacific, an international brand for home electronic goods, recognised a niche in the booming Asia market for one of their top-selling products – the water purifier. The original water-purifier product had been designed for the European market by Lux's international headquarters in Europe. Lux's local sales and marketing office sought the assistance of XentiQ as they did not have an in-house technical team to develop or modify products. XentiQ was first commissioned to develop a marketing prototype suited for Asians integrating new features into the standard water purifier product. The project scope included detailed industrial and mechanical designs and fabrication of functional prototypes.
PARTNER WITH THE RIGHT COMPANY
Translate your ideas to revenue-generating reality by letting us bring your ideas to the marketplace.